I am a mood reader. My favorite thing in the world is that moment, when I finish a book and go stand in front of my bookshelves to pick what I will read next.
😂 😊 💃 😳 😱 👀 😕 😃 😡
Do I want to laugh? Or cry? Or be scared?
Does the weather lend itself to a story of survival on a cold mountain? A trip to the beach? A cozy mystery?
What covers draw my eye? The one with cartoonish people laying on the beach? Geometric patterns? The one with all the flowers?
⛄ 🌊 ⛈ 👩 👨 🔶 🔷 🌸 🌼 🌺
I write out TBR lists, I make stacks of books I want to read next. But when it's finally time to choose I ignore the lists and stacks and go with my gut.
It's a glorious feeling.
Except when it's not.
I'm also a moody mood reader--and that can feel like a curse. Hormones, the beginning of school, new routines, general frustration with household maintenence, world events, these things can bring me down. Throw in a bad attitude from one of my teenagers and I am in a state.



This happened to me last week. There was a constant storm of negativity in my brain and then I finished a book and didn't bother starting a new one (a bad sign for this reader). I'm working through four tomes:
Middlemarch
,
11/22/63
,
Empire of Pain
, and
Great Circle
. I was annoyed at myself for starting all these 400+ page books. I
needed to focus and get at least one of these completed.
That
was what
this
mood called for.
I save Middlemarch for weekends so I didn't crack that spine. 11/22/63 and Great Circle both pull me into their plots but I couldn't get through the pages fast enough to appease the evil hobby task master on my shoulder. When I'd close one of those books I'd feel more despondant and frustrated with myself.
Empire of Pain is hard to read. This is for two reasons: it is well-researched nonfiction written in big blocky paragraphs and long sentences and it is sad and disturbing. Though the writing is incredibly compelling, I found myself needing breaks and feeling hopeless between reading sessions.
In a fit of desperation--for something, anything to lift my bleak mood--I started another book last night. Sanity be damned! I stood at my shelves and found All the Devils are Here by Louise Penny. It's the next installment in the Inspector Gamache series (which I LOVE with every fiber of my being). It was published and purchased last summer, almost a year ago exactly. Sometimes I like to hoard books that I am looking forward to. Just like with vacation, the anticipation is part of the enjoyment.
I grabbed the book with the black and blue cover and settled into one of the leather recliners in my library. I started reading. And, I'm happy to report, it totally worked!
I kicked that nasty little task master off my shoulder and fell in love with my favorite hobby all over again.
Today, when I read a couple of chapters from Great Circle, I enjoyed myself and the story and didn't feel like I was racing against the clock. When I picked up Empire of Pain I felt hopeful knowing that the world is not a compeltely terrible place and later I would return to Paris with Gamache and Beauvoir.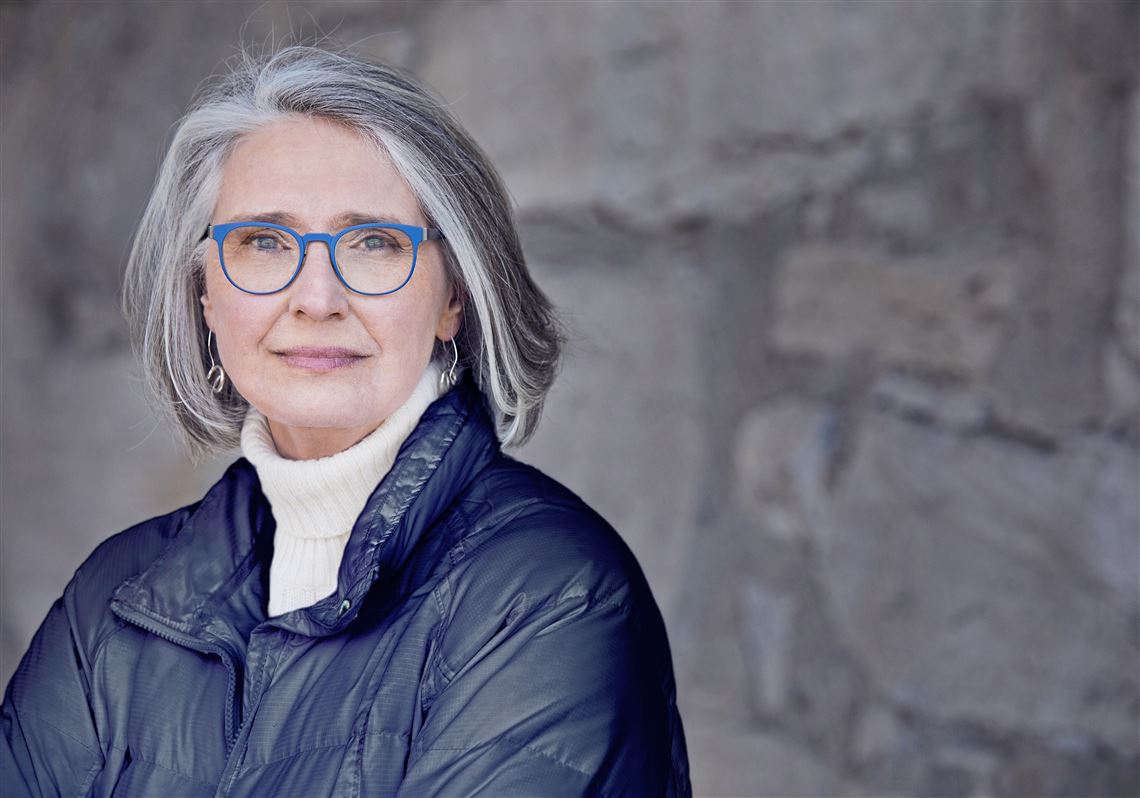 This is Louise Penny. I feel exactly the same way about her as Leslie Knope feels about Anne and if I met her I think I would shout, "Louise, you poetic, noble land-mermaid!"
Being a moody mood reader only really sucks when you forget that you are a moody mood reader. I forgot that my attitude towards reading and life can change as a result of not only the weather or my circumstances, but also because of the books I'm reading. Remembering this about myself gives me power. I can do something simple and practical to change how I feel when I'm losing hope in humanity and books. I just need to drag myself to the bookshelves and reach for something comforting, hopeful, or different.
Are you a mood reader? A moody mood reader?