Summer reading is a big topic at schools and libraries across the US. Educators warn parents about "the summer slide," not a fun water slide but the phenomenon in which kids' forget all the things they learned at school in the previous year because they don't crack a book open in the summer. Book lists get sent home, reading plans are suggested, and our library even gives away junky little toys in exchange for proof of reading.
the other kind of terrifying summer slide
Over the years I've done a number of things to encourage summer reading. I've been crafty and created posters for tracking books, we've set goals and rewards for reading a certain number of books, and I've followed those library reading games religiously so my children could collect the maximum number of trinkets.
"awesome" is relative
This year, my kids range in age from 14-7. All of them can read independently.
This is the year I've been waiting for.
In March I wrote a note in my calendar to come up with a clever reading game (maybe Bingo-ish) by the end of May. I didn't have time for that.
In June we dutifully signed up for the library program and I was overwhelmed with the number of papers we would have to fill out. After years of throwing away so many plastic toys that the kids barely looked at, I felt that the reward was not worth the effort.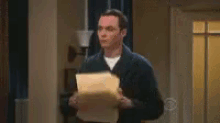 freedom
As school ended I gave up on my hope of wow-ing my Instagram followers with our summer reading adorableness. I thought back to my childhood: there were books, an occasional trip to the library, and lots and lots of downtime. No treats or rewards or anything. But every summer I read a ton.
I threw away the papers from the library and let go of my guilt over not being creative. My new plan for summer reading was simple. I thought of it as having two easy parts:
1. No screen time before 3pm.
2. When the kids say they are bored I offer a job or reading. Example: "I'm bored, there's nothing to do here." "If you're looking for something to do you could sweep the kitchen. Or, grab a book."
The kids are reading more this summer and it didn't take a ton of effort from me.
Instead of being overscheduled and super busy we've made an intentional choice to use our time the way we want to and not feel the pressure to sign up for too many things. My kids have done a few camps but most days you'll find us loafing around the house or sitting by the community pool. Lots of downtime gives us hours for being a little lazy and doing a lot of reading. That was exactly what I wanted out of this summer.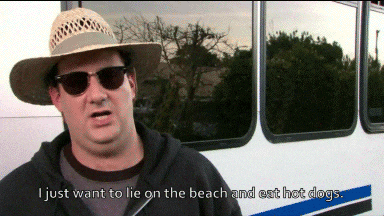 this was my alternate plan, you know, if the reading thing didn't pan out
The other day one of my kids had a free morning that she spent curled up with her library book. The fact that she chose to do it independently and was not pushed and prodded makes my heart swell.
Reading seems to yield more reading and when one kid gets a book and sits on the couch, another one will usually follow suit. It is definitely a virtuous cycle.
Before you get annoyed with me, keep in mind, my kids are older and that makes a huge difference. This simple plan would have been ineffective with younger kids. Also, it takes time. It has been almost a month into this little experiment and the kids are just getting used to reading for long stretches and seeing it as an option to fill up their spare time.
Some years you need treats and prizes and some years reading for the joy of reading is enough.
Here are some books that we've been reading this summer:
What has your family been reading so far?